Cherish wears 22" - Colour #1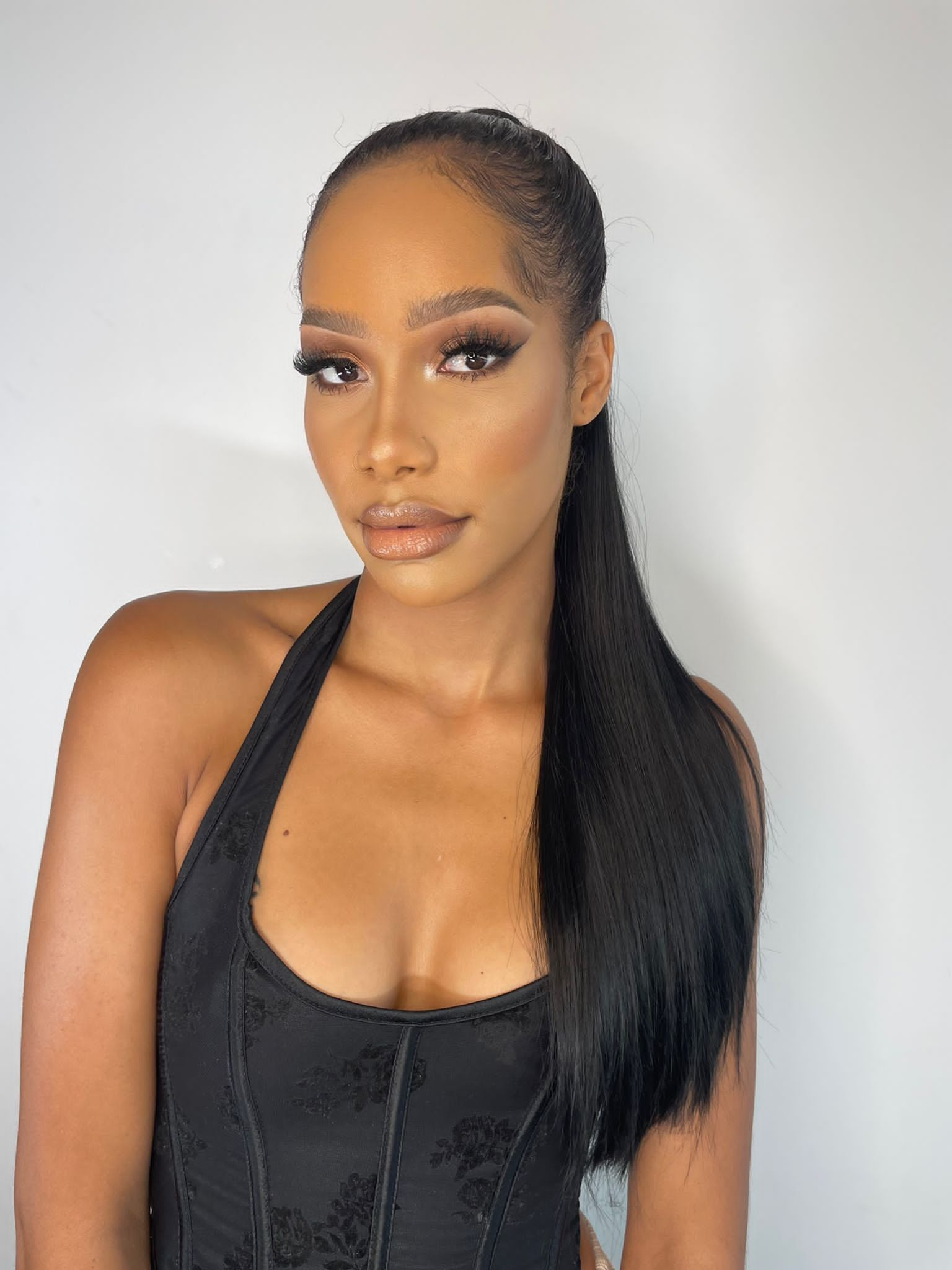 test
Cherish wears 22" - Colour #1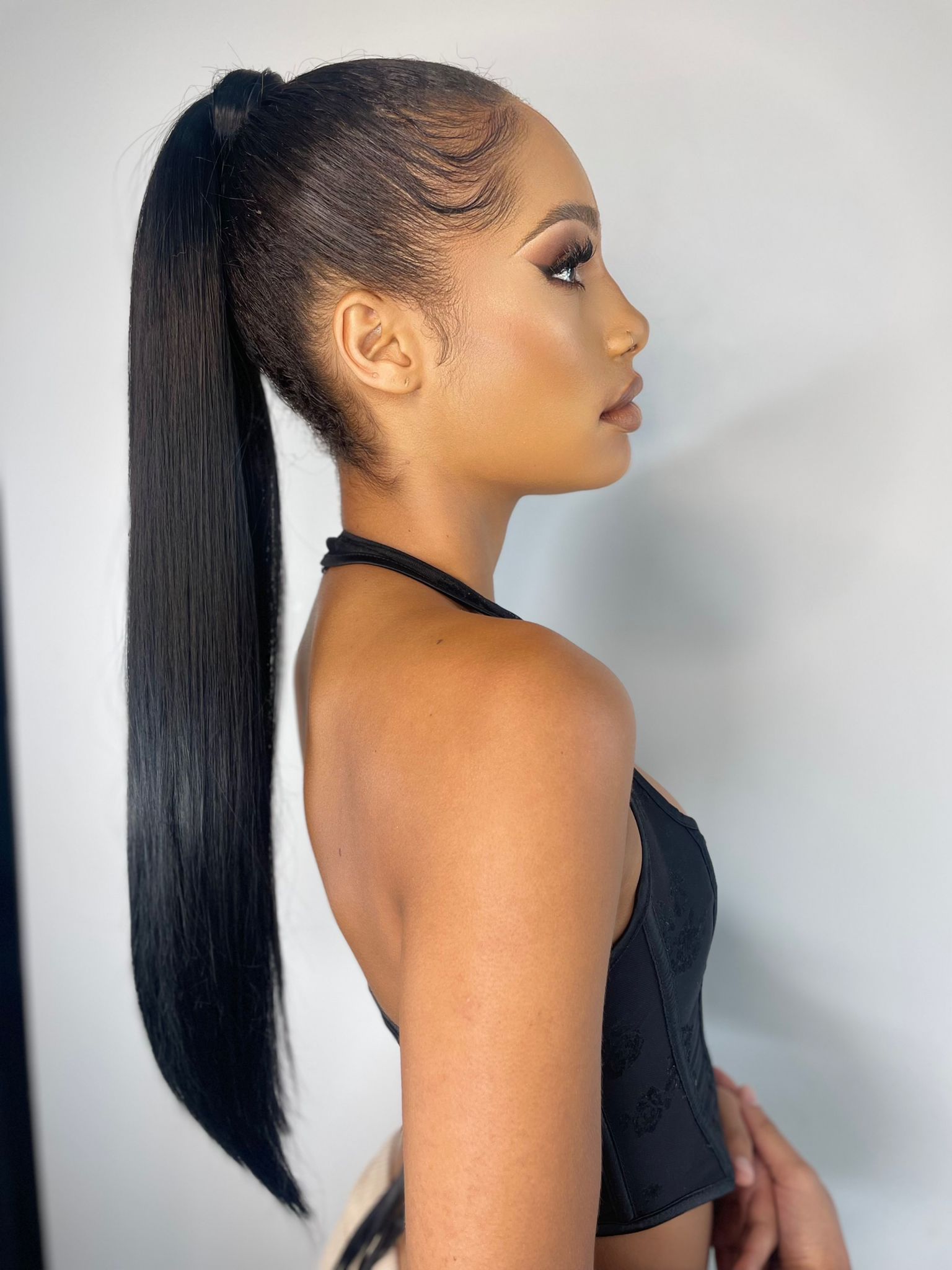 test
Cherish wears 22" - Colour #1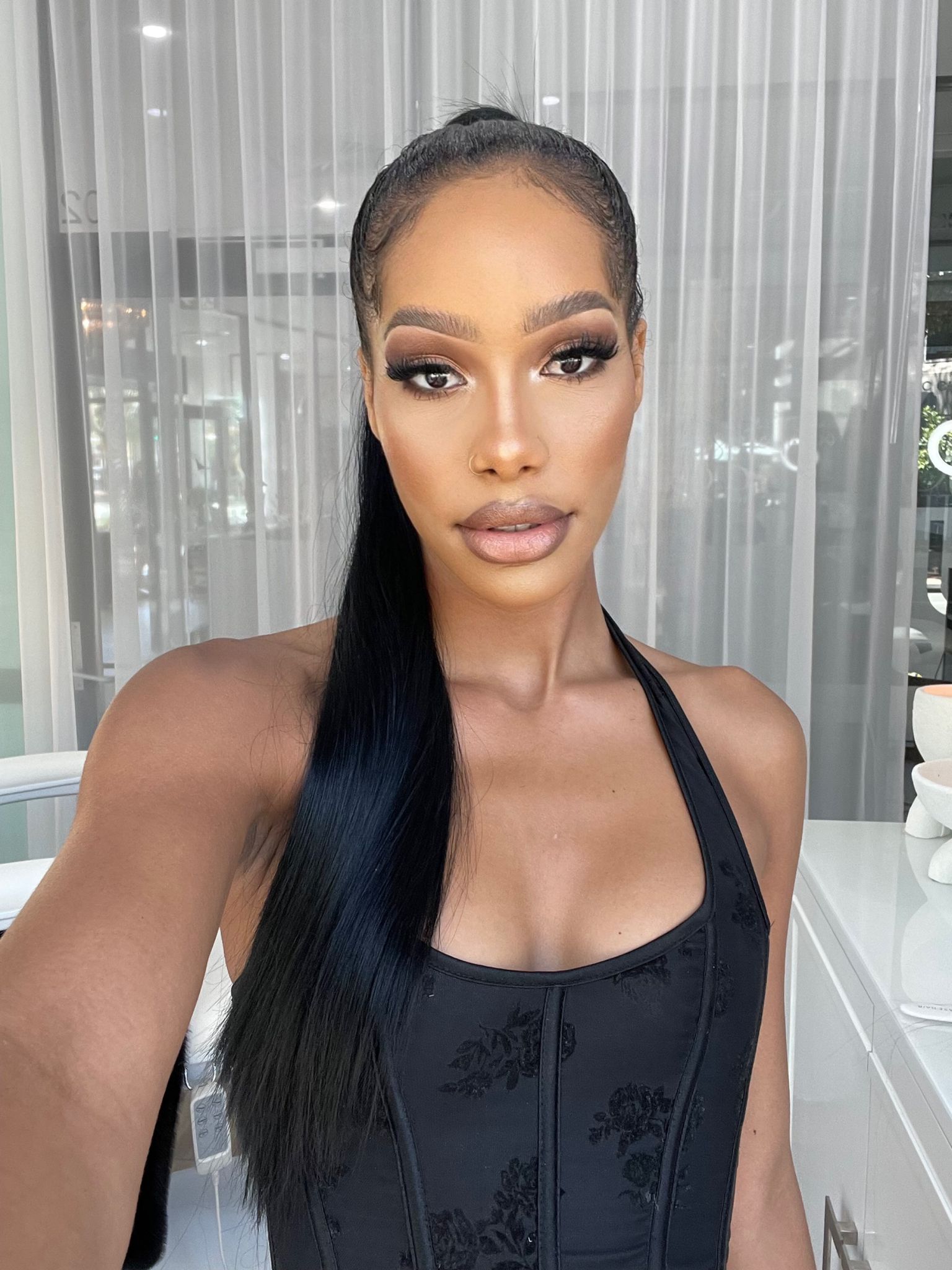 test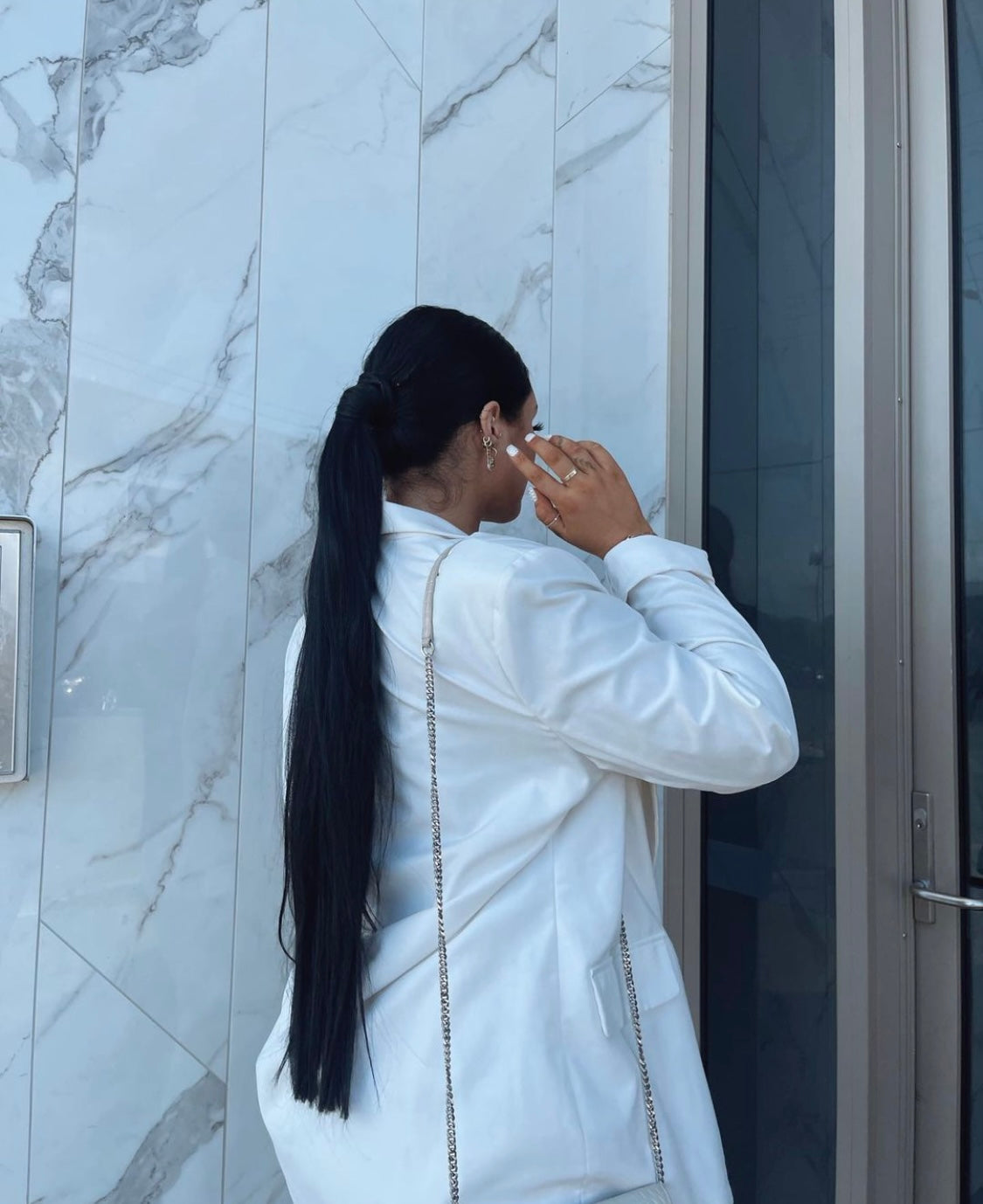 test
FAUX PONYTAIL HAIR EXTENSIONS
Looks and feels just like our human hair range.
Heat resistant (up to 135 degrees).
Suitable for all hair types.
FREE VEGAN LEATHER HAIR EXTENSIONS SATCHEL WITH ALL ORDERS
FREE NEXT DAY* DELIVERY AUSTRALIA WIDE
Description
If you have ever envisioned your DREAM pony, this is it, look no further, it is UnREAL. 
The Faux Pony includes a combination of a clip, velcro and hair strap to ensure a secure fit.
Just like our Russian human hair range but Faux.
200 grams 

Looks and feels just like human hair 

Suitable for all hair types

Damage free 

Heat Resistant up to 135 degrees 

Little to no maintenance and are very easy to style

Hair will stay styled not matter the weather  

Vegan Friendly
Receive a FREE Base Hair Silk Bag with all Faux Ponytail Hair Extension purchases.
Contact our team NOW for a FREE colour match and consultation - info@basehairextensions.com or 0414 737 076.
Dream Hair delivered today for literally $10.00 per week with Zip Pay, Afterpay and Humm.
Colour Selection
To select your perfect hair match, we suggest you match your hair ends. If you are unsure of your colour, just send us a message or email and we will help you decide.
Care Instructions
It's a good idea to wash your extensions after wearing them 4 times. Just be sure to use hair extension safe haircare products and add a heat protector before styling with heat.

Don't forget to blow dry your extensions after washing, as air drying can cause damage.
Heat Styling
You can use heat up to 130 degrees. Remember to always use a heat protector.
FAUX PONYTAIL HAIR EXTENSIONS
Frequently Asked Questions
How do you apply the Ponytail?
The Pony comes with a large clip and velcro base that clips in and attaches around your ponytail holding it in place. The Pony has a long hair strap that wraps around your natural hair, creating a seamless blend. Simply add bobby pins or clips in your same hair colour to secure the hair strap in place.
Does The Pony work with all hair lengths?
For best results, select a Pony that is longer than your hair.
If I have shoulder length hair, will The Pony work for me?
Yes, absolutely. Simply put your real hair into a ponytail and style how you would like, then add The Pony.
How long will The Pony last?
With casual use and the right care, the hair will last you 4+ years and with regular use and the right care 2+ years.