Josie wears 22" - Colour #60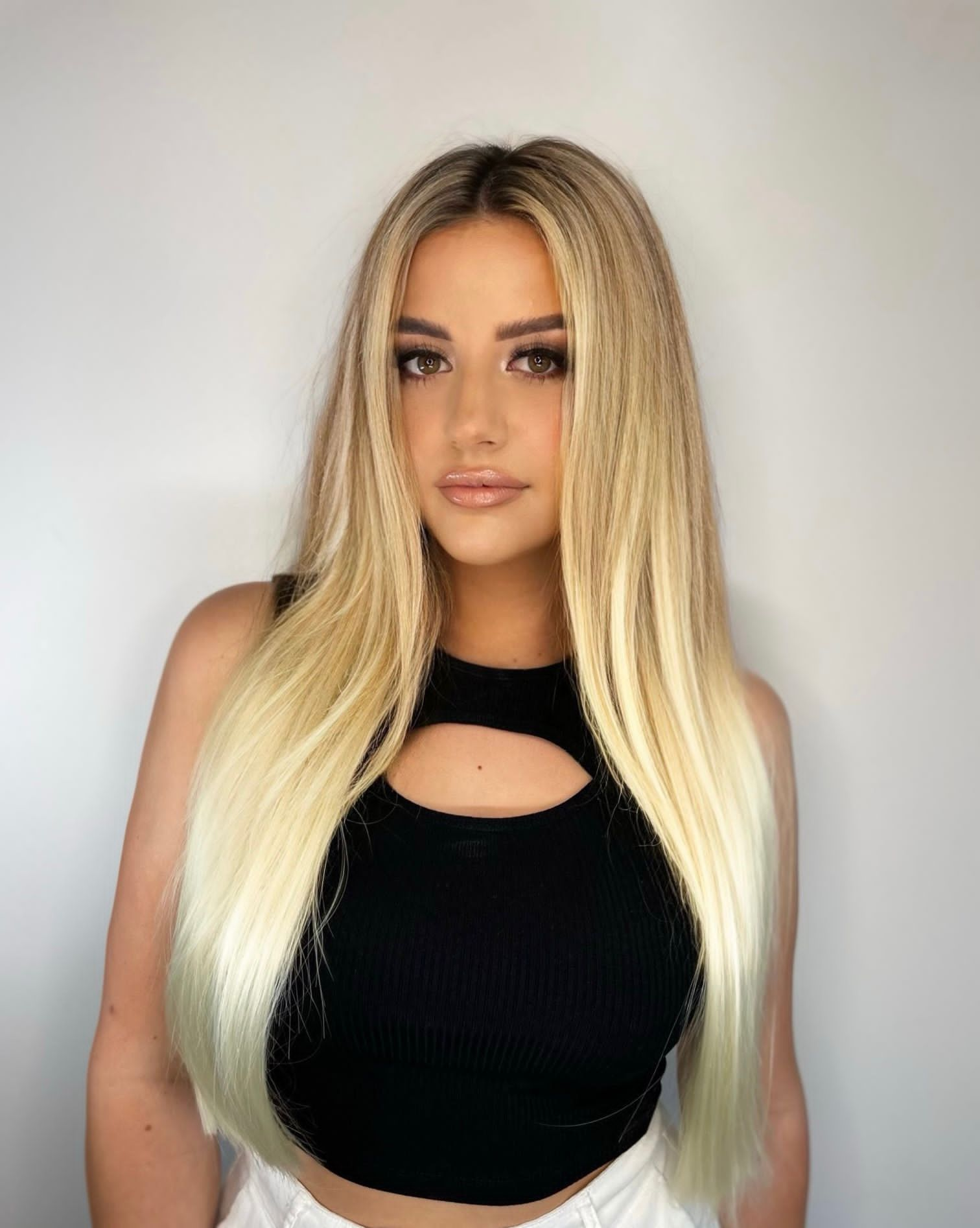 test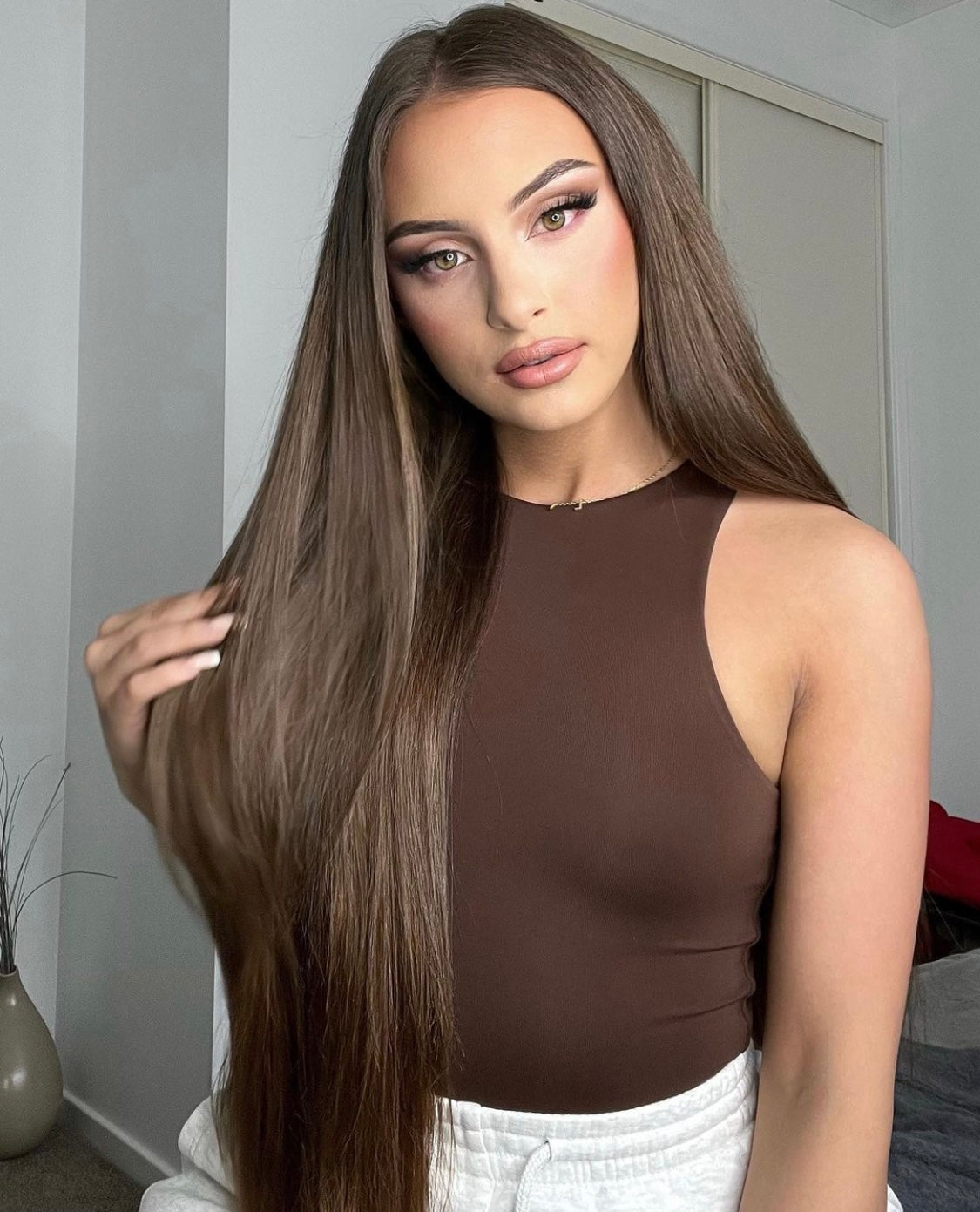 test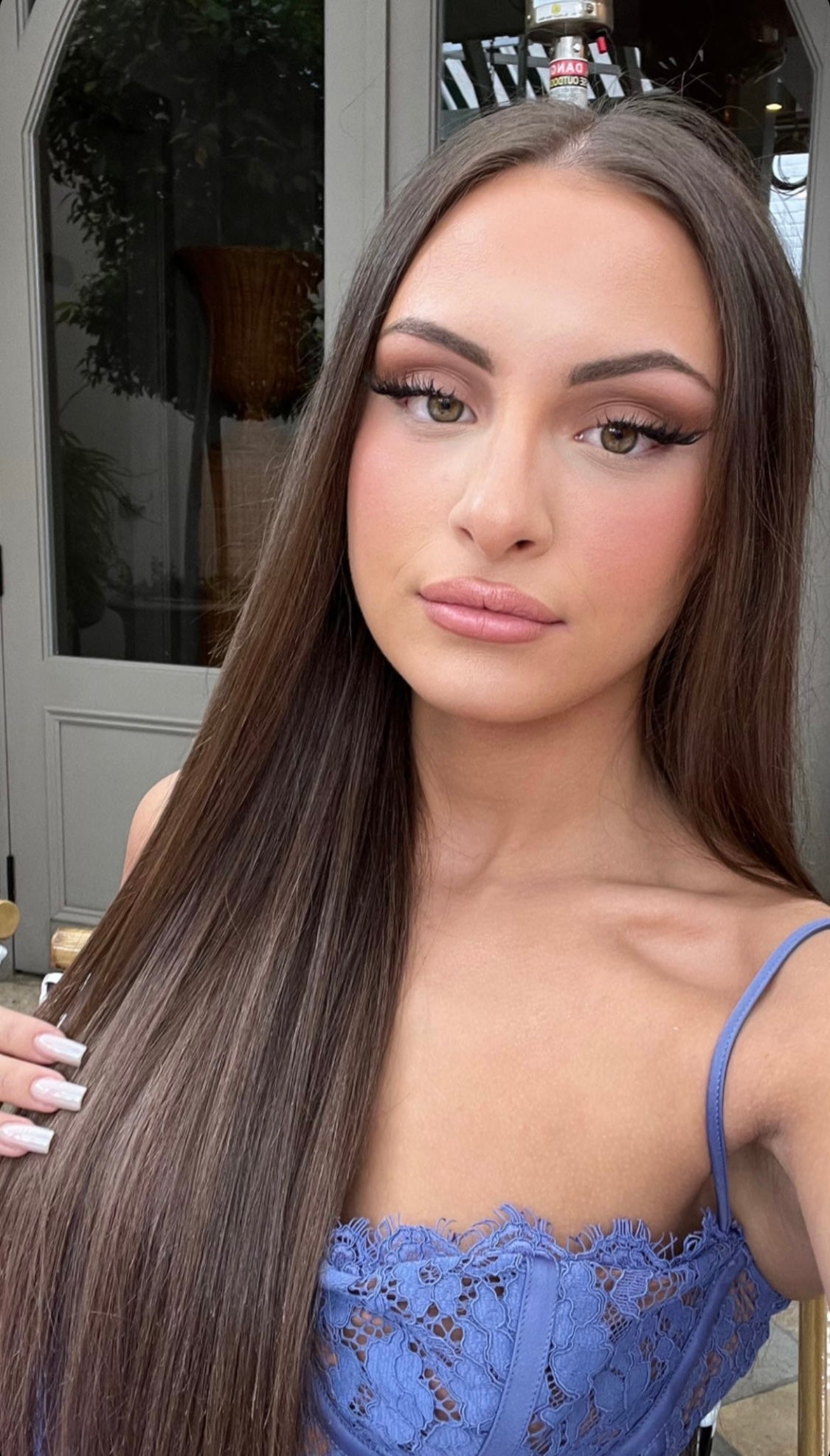 test
FAUX CLIP-IN HAIR EXTENSIONS
Length, volume and colour in one clip. Damage free, heat resistant, little to no maintenance and damage free. Suitable for all hair types.
Looks and feels just like our human hair range.
Heat resistant (up to 135 degrees).
Suitable for all hair types.
FREE SILK OF OIL MOROCCO LIP SHINE WITH ORDERS +$250 - ONLY WHILE STOCKS LAST
FREE NEXT DAY* DELIVERY AUSTRALIA WIDE
Description
You've never seen Clip-In Hair Extensions quite like these, FauxREAL.
For this price, change hair colours, create balayage, go from a bob to waist length and on-trend hairstyles every single day. No need to ever pay crazy amounts at the hair salon, or ever visit the salon again, just saying.
Just like our Russian human hair range but Faux.
Clips and hem colour matched to hair 

200 grams 

8 pieces

Looks and feels just like human hair 

Suitable for all hair types

Damage free 

Heat Resistant up to 135 degrees 

Little to no maintenance and are very easy to style

Hair will stay styled not matter the weather  

Vegan Friendly
Receive a FREE Base Hair silk bag with all Clip-In Hair Extension purchases.
Contact our team NOW for a FREE colour match and consultation - info@basehairextensions.com or 0414 737 076.
Dream Hair delivered today for literally $10.00 per week with Zip Pay, Afterpay and Humm.
Colour Selection
To select your perfect hair match, we suggest you match your hair ends. If you are unsure of your colour, just send us a message or email and we will help you decide.
Care Instructions
It's a good idea to wash your extensions after wearing them 4 times. Just be sure to use hair extension safe haircare products and add a heat protector before styling with heat.

Don't forget to blow dry your extensions after washing, as air drying can cause damage.
Heat Styling
You can use heat up to 130 degrees. Remember to always use a heat protector.
FAUX CLIP-IN HAIR EXTENSIONS
Frequently Asked Questions
How many clips/rows are in a packet of Clip-Ins?
Our Base Hair Faux Clip-Ins contain 8 rows of clips, which allows you to customize the fit to your head for a seamless application. Plus, the double drawn hair ensures that the extensions are thick and full from top to bottom, giving you the highest quality hair possible.
Can I wear my hair up with the Faux Clip-In Hair Extensions?
Absolutely - it's one of our favourite looks! Our Clip-In Hair Extensions are perfect for adding volume and length to your hair, whether you're wearing it down or up. Just be sure to avoid placing the extensions too close to your hairline when wearing your hair up, and you'll be able to create some stunning updos and ponytails. Don't forget to check out our social media for more ideas on how to style your extensions.
Do the Clip-In Hair Extensions work with all hair types?
They sure do. You may just need to adjust the positioning of the pieces depending on your hair type, and you may not need to use all of the pieces for every hairstyle. For more tips on how to apply and style your extensions, be sure to check out our social media pages.
Do the Clip-In Hair Extensions work with all hair lengths?
Yes, our Clip-In Hair Extensions can be worn with any hair length.
However, if you have a bob and you want to add 28 inch extensions, you may need more than just 8 pieces (one packet) to create a natural blend. Don't worry, it's definitely possible to create a natural look with longer extensions, you just may need more hair to do so. If you have a bob, we recommend starting with 18 inch extensions as they will blend more easily. You can then add longer extensions to create layers and a very natural look.
We are here to help - so please send us a message or email if you are unsure and we can discuss your goals and recommend the best extensions for you.
How long will my Clip-In Hair Extensions last?
With proper care and casual use, your Clip-In Hair Extensions can last for up to 4+ years. With regular use and proper care, you can expect your extensions to last for at least 2+ years.
Transform your look in under 5 mins
Slide to see the magic of Base Hair, in a matter of minutes.
How to Apply
Follow this guide to apply Clip-In Hair Extensions - Base Hair